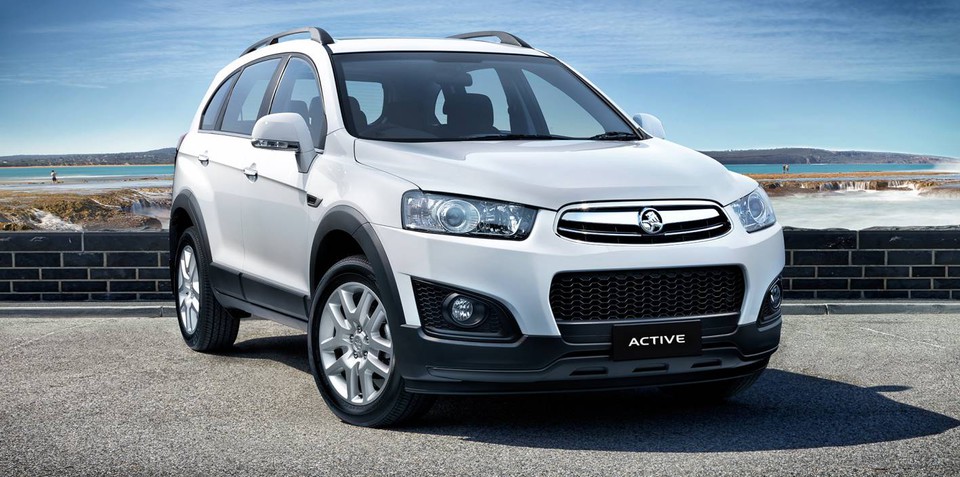 With its European-inspired bodywork, the Holden Captiva is an SUV built for the new generation. Featuring fluid and sweeping lines across the Captiva's roof, windows and bonnet, this SUV's athletic stance isn't just for show – the Captiva lives up to its name as an SUV.
Here are just some of the reasons why the Holden Captiva offers true value for Aussies:
Power
Designed to handle the best and worst of Australia's driving conditions, the Captiva features Holden's most sophisticated engine, the Alloytec V6. With a maximum output of 169 kilowatts of power and 297 Newton-metres of torque, this engine delivers a sports-like response while driving on or off the road. Paired with a 6-speed automatic or manual transmission, the engine optimises fuel economy, maximises acceleration and monitors driving habits via its Active Shift Control. This engine gives you power when you need it.
Performance
Australia is known for its unpredictable driving conditions and Holden designed the Captiva's suspension system to adapt to these. Be it fair or foul weather, its responsive power steering ensures a linear response and intuitive drive. Front McPherson struts, independent four-link rear axles and fine-tuned shock absorbers deliver a sedan-like ride, even on the roughest roads. In addition, its Active All-Wheel Drive actively monitors the vehicle's performance and re-directs power to its wheels to optimise traction. It keeps the vehicle safe while maximising fuel economy.
Safety features
Safety is one of Holden's primary concerns, including a variety of safety features on the Captiva tp ensure this. Some of these active safety features includes the Active Rollover Protection (ARP), Traction Control System (TCS) and Electronic Brakeforce Distribution (EBD). The ARP helps drivers by applying the brakes on each wheel when it detects excessive body roll while cornering and changing lanes. TCS on the other hand, minimises wheel slippage during acceleration. This is helpful in icy or wet road conditions. EBD regulates the brakeforce applied on each wheel to help balance the force applied on the vehicles front and rear brakes. It also helps minimise the SUV's stopping distance. Every journey with the Captiva is both enjoyable and safe.
Interior and exterior
This family-sized SUV's stance is purposeful and imposing, thanks to its streamlined contours. The Captiva's tapered rear and seamless aerodynamic lines evoke a confident stance. Its bold, sleek and proportioned bodywork is the future shape of SUVs.
Aside from its imposing stance, the Captiva is designed with versatility and space in mind. It is a spacious SUV with enough room for seven passengers and their gear. Its 50/50 and 60/40 split feature can carry a 2.7m object with ease. The Captiva also has many individual storage compartments integrated into its cabin. It makes the journey easier with enough space for anything and everyone.
The Holden Captiva lives up to its mantle as a reliable sports utility vehicle. Its powerful engine, spacious interior, fluidic design and competitive price takes the Captiva into greater heights.
Looking for a Holden Captiva in Brisbane? Visit Bartons Holden to get the best deals on SUVs and other Holden vehicle. Let Bartons help find the right vehicle for you.